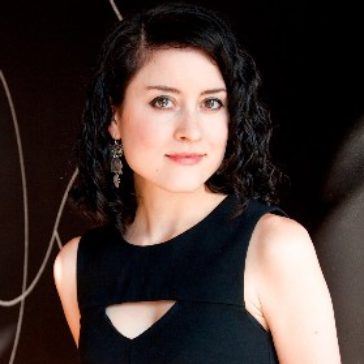 3 articles on NewMusicBox
Show activity on NewMusicUSA 3 media items
Hilary Purrington is a New England-based composer of contemporary classical music. Her work has received recognition from the American Society of Composers, Authors and Publishers (ASCAP), the National Federation of Music Clubs (NFMC), the Massachusetts Music Educators' Association (MMEA), Houston Grand Opera's Home and Place, and Voices of Change/Dallas Symphony Orchestra, among others.
In the summer of 2012, Purrington received funding through a Wagoner Foreign Study Grant to study Music Composition and German Language at the Freie Universität Berlin, and in the summer of 2013, she participated as a Fellow at the Yale School of Music Norfolk Chamber Music Festival. Most recently, her music was featured on the 2016 NY Phil Biennial's New Music New Haven concert. Purrington's music has been performed by many distinguished ensembles, including the American Modern Ensemble, Voices of Change, the NOVUS Trombone Quartet, and the Musical Chairs Chamber Ensemble. Recent projects include commissions from the Chicago Harp Quartet and the Melodia Women's Choir of NYC.
Purrington holds degrees from The Juilliard School and the Shepherd School of Music at Rice University. She is currently pursuing a Master of Musical Arts at the Yale School of Music. www.hilarypurrington.com
Articles by Hilary Purrington:
Articles
November 20 2017 | By Hilary Purrington
Good Advice is Extremely Hard to Find
My mentors have all provided me with invaluable words of wisdom, both practical and artistic. But they have never been a 26-year-old female composer trying to build a career in...
Articles
November 13 2017 | By Hilary Purrington
You Study, Practice, and Improve
Much of composing is just like any other skill or ability: you study, practice, and improve. Learning how instruments work and what is idiomatic is a long process that involves...