Announcing Playlists
You may have noticed that there's a new feature on your dashboard: playlists. Our goal with playlists is to give you the power to curate the music you love on our site. You can now save, organize, listen to, and share videos and recordings from both projects and profiles by using playlists.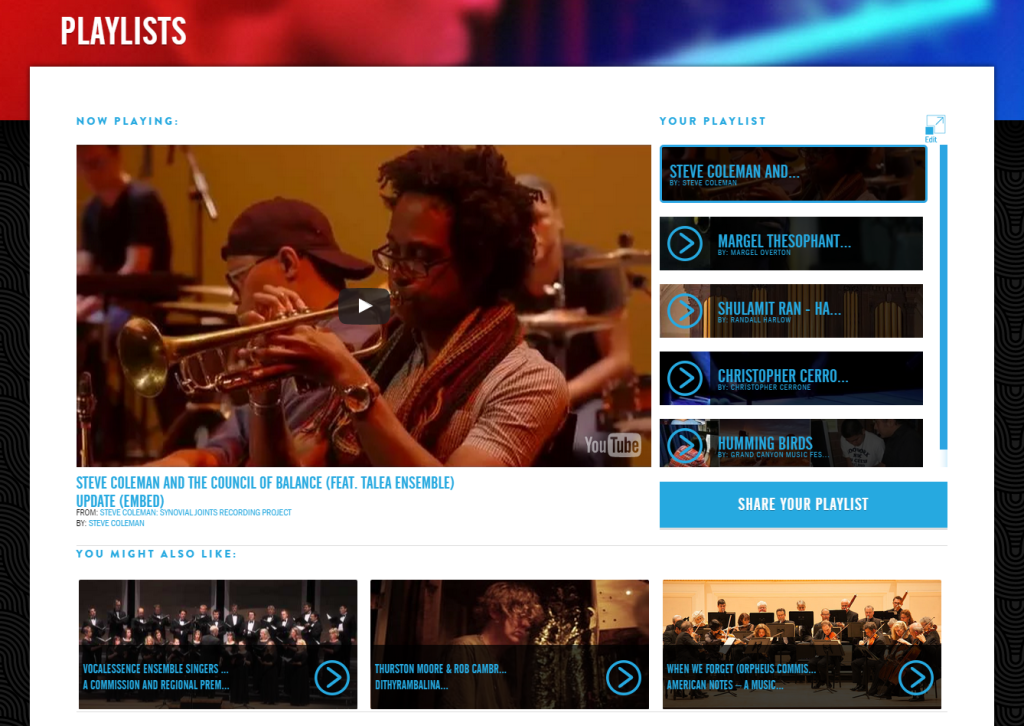 How do I use playlists?
Using playlists is simple and intuitive. When you are logged in and on a profile or project page, if you see a video or sound recording that you want to add to your playlist, just click "Add to Playlist." Once you do that, you can access your playlist at any time by navigating to "My Playlist" underneath the user tab at the top right of the page. The recordings you've added will now appear in your playlist.
To edit your playlist, click the edit button to the top right of your playlist. Here, you can drag and drop recordings to rearrange them, and remove any recordings from your playlist you no longer want to have saved.
Beneath your playlist is a feed of recommended content, which is based on what you have placed in your playlist already. You can explore the recommended content and add these items to your playlist by clicking "Add to Playlist" beneath the lower right corner of the player.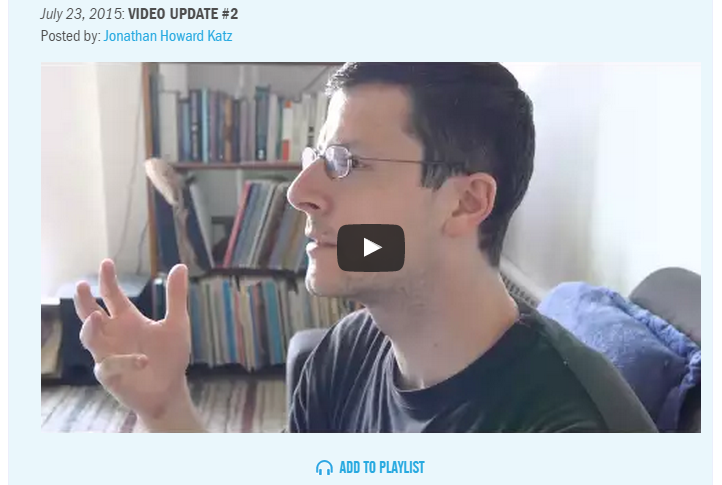 Once you create a playlist, you can choose to keep it private or share it with the world.  How you use playlists, whether it's listening to your favorite music alone or sharing your playlist with your Facebook friends, is entirely up to you. Happy listening!
If you encounter any bugs, have questions, or want to offer suggestions for playlists, feel free to shoot us an email at info@newmusicusa.org.