NewMusicBox has been running a series that invites two writers to pen weekly provocative short-form articles over the course of a month. At root, the idea is simply to have columnists rotate more frequently, so there are more voices and perspectives on NewMusicBox. For the month of April, NewMusicBox is thrilled to be working with Dale Trumbore and Tim Rutherford-Johnson.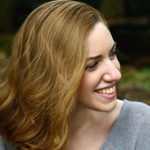 Hailed by The New York Times for her "soaring melodies and beguiling harmonies," Dale Trumbore has received commissions, performances, and awards from organizations including ACDA, ACME, Center City Opera Theater, Chanticleer, Inscape Chamber Orchestra, the Kronos Quartet, and VocalEssence. Hear Trumbore's music at www.daletrumbore.com.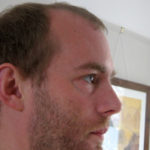 Tim Rutherford-Johnson is author of Music after the Fall: Modern Composition and Culture since 1989 (University of California Press). He edited the most recent edition of the Oxford Dictionary of Music, and blogs about contemporary music at johnsonsrambler.wordpress.com.