NewMusicBox has been running a series that invites two writers to pen weekly provocative short-form articles over the course of a month. At root, the idea is simply to have columnists rotate more frequently, so there are more voices and perspectives on NewMusicBox. For the month of March, NewMusicBox is thrilled to be working with Dennis Tobenski and Kimberly Osberg.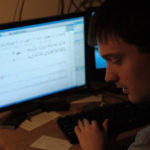 Dennis Tobenski is a composer, vocalist and web designer living in New York City, as well as the founder of NewMusicShelf.com and the writer of The Composer's Guide to Doing Business. Only Air, his 20-minute work for high voice and orchestra that memorializes the LGBT teens who have taken their own lives due to bullying was premiered in April 2013 by the Illinois State University Symphony Orchestra, and will be presented again in March 2014 by The Secret Opera in NYC. On February 18, Dennis will be presenting a program of love songs by gay American composers with pianist Marc Peloquin as a part of the Composers Now Festival.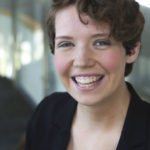 Kimberly Osberg is an emerging composer from Eau Claire, Wisconsin, who recently earned her master's degree in composition from the Jacobs School of Music at Indiana University in Bloomington, Indiana. Since arriving in Bloomington in 2014, she has premiered countless chamber works, an opera, and collaborations with filmmakers, dancers, and playwrights.