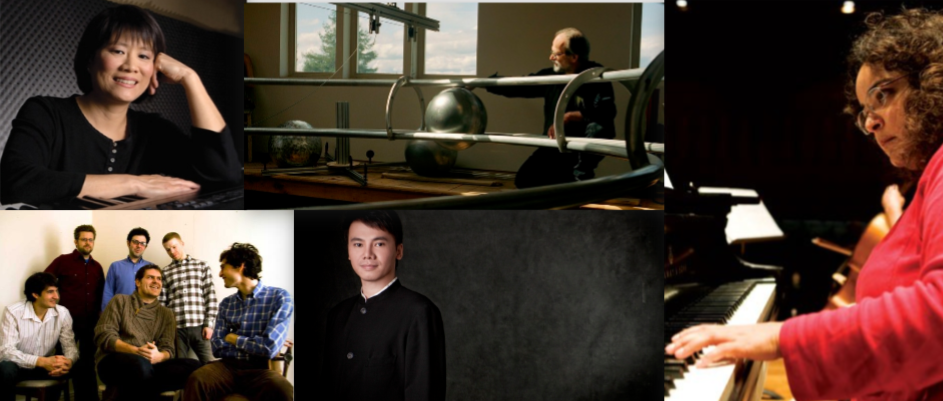 Music Alive, administered in partnership with the League of American Orchestras, aims to bring new music to the forefront of our nation's orchestras and the communities whom they serve. Since 1999, we've been advancing new music in these channels, and this year we're taking an even more active approach.
There are two extensions of Music Alive. The first – Music Alive Residencies – focuses on creating deep and innovative approaches to extended, multi-year composer residencies as models for the field. Five orchestras were awarded Music Alive Residencies in 2013, with performances and activities currently ongoing and extending through the 2015/16 season. The second – Music Alive: New Partnerships – focuses on short, one-week residencies to develop new relationships between composers and orchestras who have not previously worked together. Get to know our composers and their residencies:
Or, if you want to get to know some of our composers who haven't spent as much time working with orchestras in the past, then you'll definitely be interested to know more about our Music Alive: New Partnerships residency pairings:
Clarice Assad and the Boston Landmarks Orchestra
Douglas J. Cuomo and the Grant Park Music Festival (Chicago, Illinois)
Annie Gosfield and the Chautauqua Symphony Orchestra (New York)
Takuma Itoh and the Tucson Symphony Orchestra (Arizona)
Jingjing Luo and the Princeton Symphony Orchestra (New Jersey)
Missy Mazzoli and the Boulder Philharmonic Orchestra (Colorado)
Rick Robinson and the River Oaks Chamber Orchestra (Houston, Texas)
Carl Schimmel and the Louisiana Philharmonic Orchestra (New Orleans)
Laura Schwendinger and the Richmond Symphony (Virginia)
Derrick Spiva and the Los Angeles Chamber Orchestra
Sumi Tonooka and the South Dakota Symphony Orchestra (Sioux Falls)
Dan Visconti and the Arkansas Symphony Orchestra (Little Rock)
Funding for Music Alive is provided by The Andrew W. Mellon Foundation, The Aaron Copland Fund for Music, and The ASCAP Foundation Bart Howard Fund.
Contact a member of our Grants team for more information: