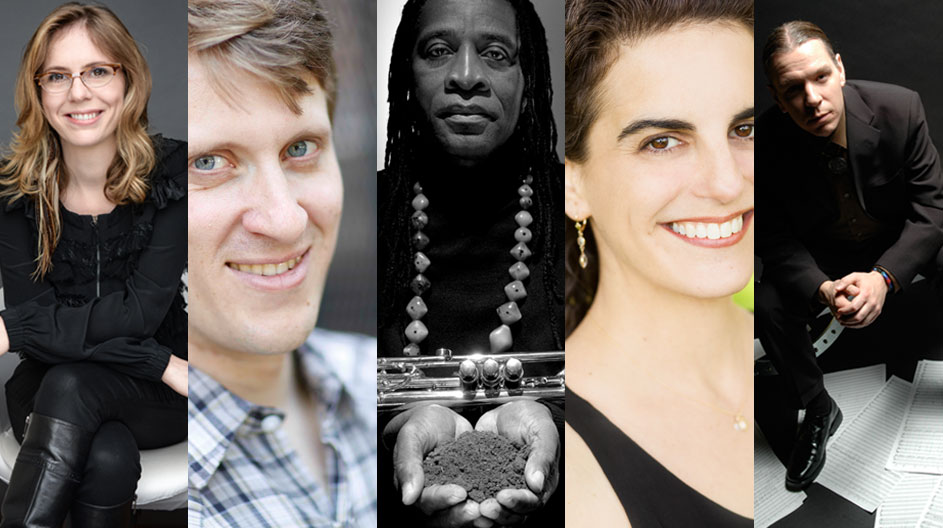 Music Alive, administered in partnership with the League of American Orchestras, aims to bring new music to the forefront of our nation's orchestras and the communities whom they serve. Since 1999, we've been advancing new music in these channels, and this year we're taking an even more active approach.
This new iteration of Music Alive begins 2016-2017 and prioritizes collaborative work and immersive experiences for composers, orchestra musicians, artistic leadership, and community members. Music Alive hopes to demonstrate—through active partnership with the participating residency pairings—the power and value of living composers working at the center of American orchestras.
Get to know our composers and their residencies:
More than visiting artists, the composers in residence will be centrally embedded within their orchestras, and their roles will be incorporated directly into the orchestras' operations, programming and curatorial decisions, and activities in their communities. Dedicated funding will be attached to the residency priorities, including workshopping, rehearsing, and developing new works or performing existing works by living composers; mentoring emerging composers through readings, shadowing, and other mentoring opportunities; and creating public access to the artistic process through open rehearsals, access to various media, and other points of entry. The composers, orchestra leadership teams, and program staff are also committed to engaging in a cohort-based planning process around the residency priorities, which will include virtual convenings as a group several times per year, as well as an annual in-person convening at the League's National Conference.
Lead funding for Music Alive is provided by The Andrew W. Mellon Foundation with additional support from The Aaron Copland Fund for Music, The Francis Goelet Charitable Lead Trusts, The Amphion Foundation, and The ASCAP Foundation Bart Howard Fund.
Contact a member of our Grants team for more information: