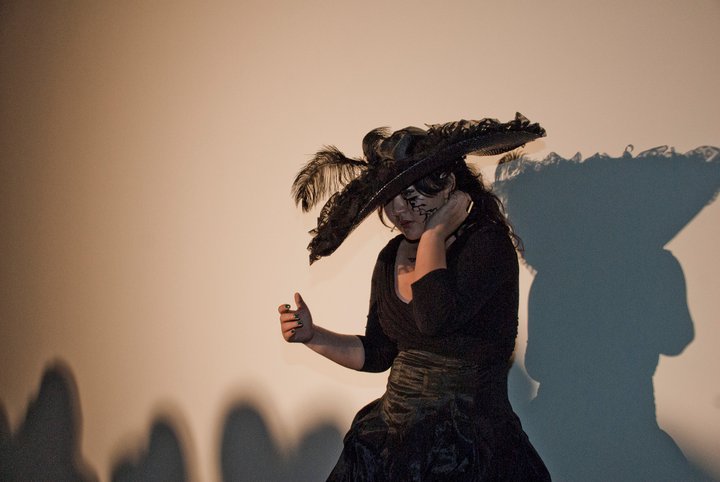 Born and raised in Shanghai, China and currently based in New York City, Du Yun is a composer, multi-instrumentalist, and performance artist. Her music exists at an artistic crossroads of orchestral, chamber music, theatre, opera, cabaret, storytelling, pop music, visual arts, and noise.
Selected commissions include Seattle Symphony Orchestra, Detroit Symphony Orchestra, Mann Center for the Performing Arts, American Composer Orchestra, Berkeley Symphony Orchestra, Whitney Museum of American Art, Fromm Foundation, Meet the Composer/Commissioning USA, Chamber Music America, Festivals fur Neue Musik and aktuelle Kultur (Switzerland), violinist Hillary  Hahn, cellist Matt Haimovitz, Trinity Wall Street, Festival of New Trumpet,  Ecstatic Music Festival, 21c Liederabend, San Francisco Contemporary Chamber Players, Americas Society, and many more.
Du Yun's music has been presented by Festival d'Avignon (France), Muziekgebouw aan 't IJ (Netherlands), Nova Musica of Helsinki, Ultima Contemporary Music (Norway), Darmstadt Internationale Ferienkurse fur Neue Musik (Germany), Fetival Interacional Cervantino (Mexico), Canadian Music Week, Nova Scotia Festival, Centro Nacional de la Musica (Argentina), Radio Kamer Filharmonie of The Netherlands, le Nouvel Ensemble Moderne of Canada, Camerata Aberta of Brazil, Shanghai Symphony Orchestra, Lincoln Center, Carnegie Hall, New York City Opera VOX, cellist Frances-Marie Uitti, among others.  
Her recent studio pop album SHARK IN YOU, which was released on vinyl, CD, and digital by New Focus, has garnered critical acclaim. Her clasiscal compositions may be heard on labels such as as Shanghai Classical Music, ATMA Classique, Oxingale, Deutsche Grammophon, and New Focus.
Du Yun is an alumna of Shanghai Conservatory of Music, Oberlin College (BM), and Harvard University (MA, PhD). She is currently on faculty at SUNY Purchase.