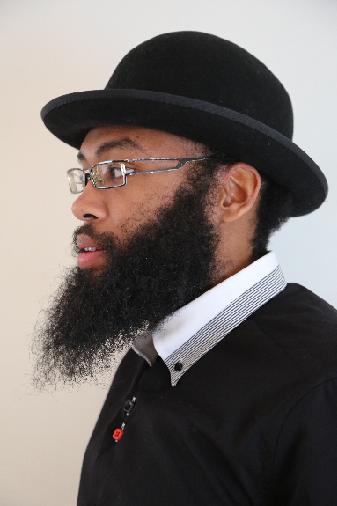 Composer/performer Anthony Green is concerned with hyper-focused textures created through dynamic processes, pyramidal relationships, and straddling the boundary of cerebral and visceral approaches to sonic creation. His over 100 works range from solo and chamber pieces of standard and unusual instrumentation to digital compositions and large ensemble/large-scale works, including an ever-expanding opera and a multi-media performance based on the Book of Job. His works have been performed, recorded, and workshopped in over a dozen countries throughout the Americas, Europe, and the Middle East by ALEA III (Gunther Schuller, conductor), the Zukovsky String Quartet (performance at Symphony Space, NYC), the Playground Ensemble (winner, 3rd annual composition commission), Ossia New Music Ensemble (winner, 2nd International Composition Prize), Grupo Instrumental Siglo XX (A Coruña, Spain, at ic[cm] 2010), Décadanse (Montreuil, France, at Cage 99), Guido Arbonelli (Gaudeamus Winner for Clarinet, performances in Italy and the US), Łukasz Kłusek and Art-Oliver Simon (contrabass/piano; performances in Berlin, Dresden, and Leipzig, Germany), Ensemble Transmission (performance in Nicosia, Cyprus, at the 5th Pharos International Contemporary Music Festival), BLY and Lisbeth Sonne (performances in Copenhagen and Aarhus, Denmark, supported by AUT), Ensemble Mise-en (Boston, MA, recording project), dissonArt (Thessaloniki, Greece, at Explore! 2015), the Fidelio Trio (Dublin, Ireland, 2015 International Composition Forum), Sonic Energy, Ensemble 212, and Alarm Will Sound, among others. His video and electronic works have been diffused in festivals and concerts across the United States (ATLAS Blackbox Theater at the University of Colorado in Boulder,Colorado; Cantor Center of the Arts at Stanford University, Palo Alto, California; Boston University; New England Conservatory; Open Sound at Third Life Studios, Somerville, Massachusetts; Spectrum, New York City) as well as in Canada (University of Toronto New Music Festival), Spain (Zepelin Festival, Barcelona), Venezuela (Esta Casa Esta Sonada, Maraicabo), Mexico (MusLab 2014, Mexico City), and Australia (Federation Square, Melbourne). He was a resident artist at the Kimmel Harding Nelson Center, and the Virginia Center for the Creative Arts, as well as composer-in-residence for the Providence String Quartet. Furthermore, he has performed and worked as a pianist, vocal improviser, koto player, andconductor at the Cantor Arts Center in California, Jordan Hall and Symphony Hall in Boston, and other venues across theUnited States, the Netherlands, Cyprus, and South Korea, interpreting solo, chamber, and orchestral works. He has alsopersonally worked with numerous student and semi-professional composers, as well as David Liptak, Ofer Ben-Amots,George Crumb, and Steve Reich for performances or premieres. Currently, he is co-founder, composer-in-residence, and co-artistic director of the new organization Castle of our Skins.      
B A 4 (2013)
2 vocalists and dancer; performance by BLY (vocalists) and Lisbeth Sonne at LiteraturHaus in Copenhagen, Denmark, 10 December 2013
3 Groups (2008)
Ossia New Music Ensemble, Matt Barber, conductor; recording from premiere performance at Kilbourn Hall, 27 March 2009.