a veil of liquid diamonds
Castle of our Skins highlights the legacy of Jeffrey Mumford in its inaugural "Black Composer Concert Series."
Updates
September 23, 2016 : Jeffrey speaks to students at The Boston Conservatory
Posted by: Castle of our Skins Concert Series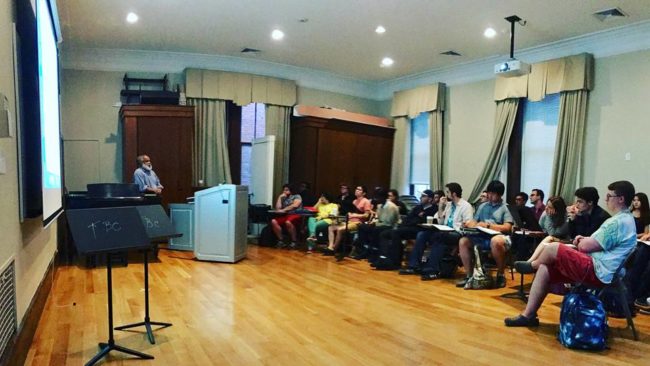 Student tickets are discounted to $10 for tomorrow's a veil of liquid diamonds performance, 7:30pm at Roxbury Community College Media Arts Center.
SHOW MORE UPDATES▼
Overview
At the heart of what Castle of our Skins  - COOS for short - does is education: educating young audiences about Black history; educating a multigenerational and multicultural community about Black culture; educating any and everyone we can get our hands on about the achievements Black artists have contributed (and continue to contribute) today. COOS is about fostering cultural curiosity and celebrating Black artistry through music. We intend to do just that with our inaugural "Black Composer Concert Series" featuring the kaleidoscopic works of Jeffrey Mumford.
Rich in color, depth and sonic variety, the music of Jeffrey Mumford is simultaneously dense and transparent. An evening's length of music will reveal the subtleties and complexities of his writing. Highlighting his extensive string repertoire, the program will feature solo and chamber works with the composer's very presence an added bonus into his unique world of sound and color.
The program will include:
eight aspects of appreciation II (2001) for violin + cello
revisiting variazioni elegiaci (2001) for viola solo
in soft echoes . . . a world awaits  (2008) string trio
8 musings revisiting memories (2005) violin solo
a veil of liquid diamonds (1999) string quartet