ALARM
A live music dance piece that portrays the security alarm as an acoustic, physical and political event.
Updates
July 16, 2017 : SKETCH FOR ALARM (EXCERPT, 2017)
Posted by: PHYSICAL PLASTIC
Excerpt of composition created while in residency at The Watermill Center using recordings of the voices of Kestrel Leah and Nathan Nonhof.
SHOW MORE UPDATES▼
July 10, 2017: YOUTH EDUCATION
Posted by: PHYSICAL PLASTIC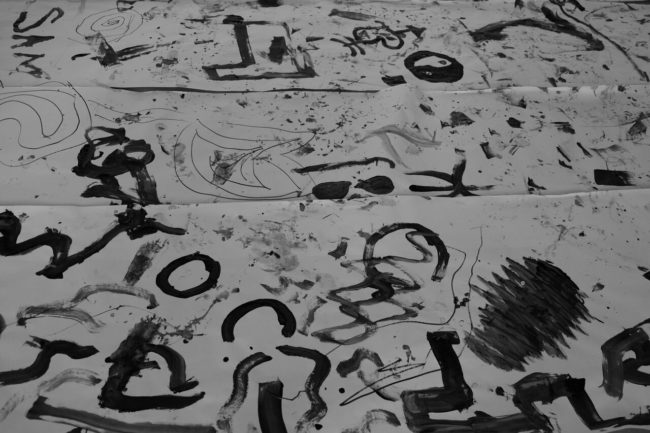 As Watermill Center Artists in Residence, we got to devise highly interdisciplinary educational workshops as imagined by visual artist Dasha Sur. Children between ages 10 and 12 were led by us through improvisations in movement, large-scale drawing and vocalizing, allowing them to create and identify patterns through bodies, images and sound.
July 10, 2017: IN TRAINING
Posted by: PHYSICAL PLASTIC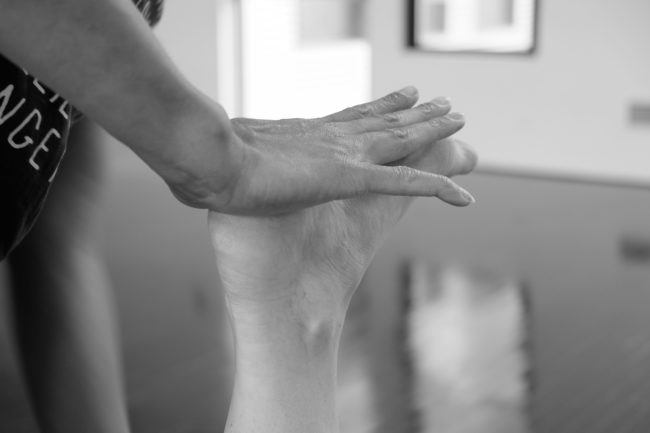 Our March residency at The Watermill Center allowed choreographer Brigette Dunn-Korpela to share her expertise in Horton Technique.
Overview
This live stage work for 7 actor-vocalists is lead by performer-director Kestrel Leah and composer Yiannis Christofides—aka PHYSICAL PLASTIC—in collaboration with choreographer Brigette Dunn Korpela and visual artist Dasha Sur.
We conceived Alarm while living in Bed-stuy, Brooklyn, where nightly we experienced a security alarm from a nearby building. Its violent disruption and the physical response it created inspired our initial exploration of the sonic character of alarms in relation to movement. Since, the project has become for us a questioning of boundaries, ownership and power as observed both locally and in the geopolitical scene. Alarm performs ideas of need, limit and transgression (i.e. stealing or trespassing) in the context of capitalist society and its ongoing crises. A full-length choral score by Christofides that uses extended vocal textures and the opposition of silence and its disruption, will be staged with a choreographed vocal ensemble portraying the bystander, the trespasser, and the alarm—and evoking the mythological sirens.
We bring forth the acoustic event of the security alarm as a rupture—an event which signals the current state of affairs, and in doing so, presents us with the possibility for the emergence of new social order. The alarm, as a public performance of danger, sets an example for the violating body and its desire to transgress, to disrupt and renegotiate the limits of its existence. Once it sounds, the divisions between self and other, between public and private, previously hidden in the background, are revealed, as are the networks and infrastructures protecting those boundaries. Alarms implicate us in questions of difference, of desire, and law. For us, Alarm is a rebellion, a cry of conscience from amidst the urban viscera concealing systems of protection, fear and power in infinite webs of wires and cables: an alarm in and of itself that gives physical voice to our unease at witnessing the rapid gentrification of and complicated racial relations in a struggling neighborhood as once neighbors, outsiders and "gentrifiers".
Our newly formed company is founded upon theater's inherent capacity to make immanent issues of universal concern. In response to racial and economic segregation, and rising tendencies of nationalism, we make a conscious effort towards international collaboration and a breadth of cultural perspectives, so as to better shed light upon issues both at home and abroad, and confront cultural differences directly, as part of our creative process.
In March 2017, we developed this work in residency at The Watermill Center.