New Music for Flute Quartet
Emissary Quartet expands the repertoire of music for four flutes by performing and recording three winning works from their Call for Scores.
Updates
September 15, 2017 : Call for Scores Winner!
Posted by: Emissary Quartet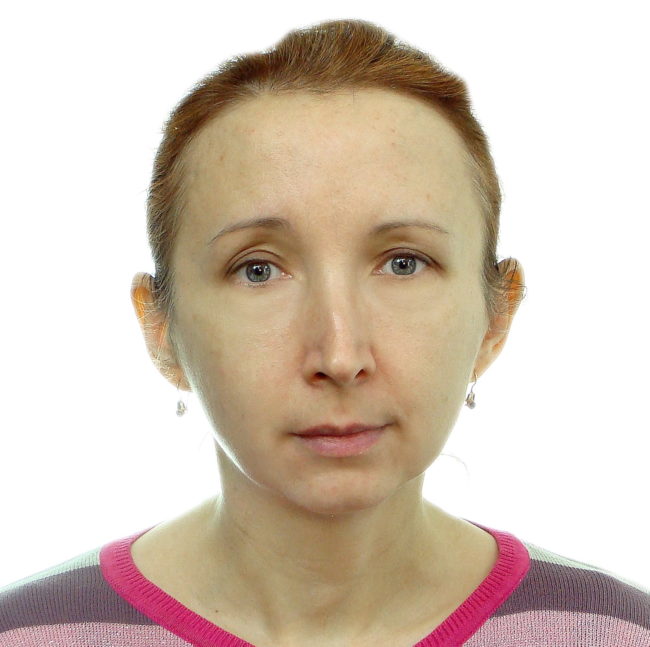 Last but not least! Congratulations to another Call for Scores Winner, Karina Baras, from Russia. Her piece "The Juvenile Sea" will be performed at our Call for Scores Concert on Saturday, November 11th in NYC!
—
Baras graduated in 1997 from the The Mikhail Glinka State Conservatoire of Nizhny Novgorod. She is been awarded Laureate of International and All-USSR competitions. In 1999, Baras won a prize of the International Competition for the best organ music (Germany, Saarlouis). She also took part in many festivals of modern music. The genre of her art varies in extraordinarily wide range: one can find there both instrumental and vocal miniatures, symphonic poems, choral music, music for children. Currently, Baras lives and works in Russia in Nizhny Novgorod. More detailed information on the site of the composer: http://karina-baras.narod.ru/
SHOW MORE UPDATES▼
September 15, 2017: Call for Scores Winner!
Posted by: Emissary Quartet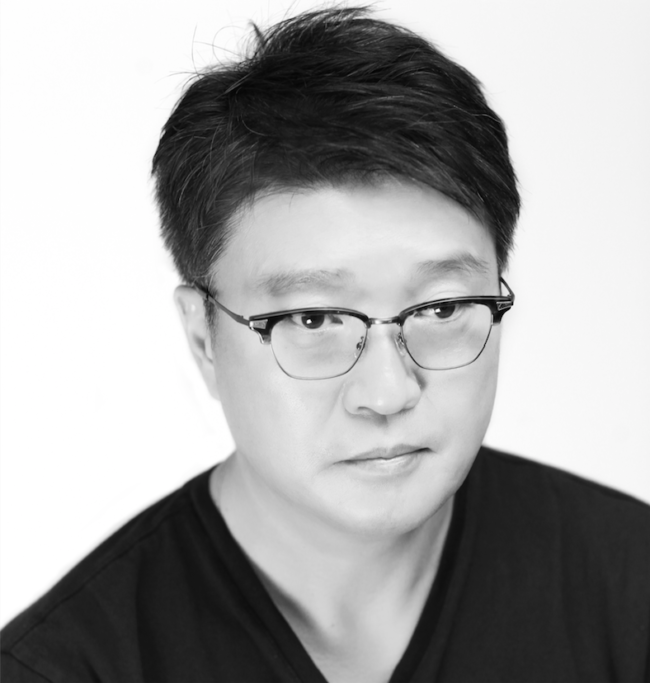 Congratulations to another Call for Scores Winner, Sung-Hyun Yun, from Seoul, South Korea! His piece "Recurrence" will be performed at our Call for Scores Concert on Saturday, November 11th in NYC!
—
Sung-Hyun Yun spent most of his childhood in his birthplace of Busan, South Korea. Yun had played the piano from an early age and had studied music composition throughout his youth – upon graduating from high school, he moved abroad to the United States where he had attended and graduated from The San Fransisco Conservatory of Music (B.M.), Yale School of Music (M.M.), and the Eastman School of Music (Ph.D). He is currently a professor of composition at the Yonsei University in Seoul, South Korea. Yun has one countless prizes both domestically and internationally, and his compositions have been both performed and critically acclaimed in the United States, Germany, and Japan.
September 15, 2017: Call for Scores Grand Prize Winner Announced!
Posted by: Emissary Quartet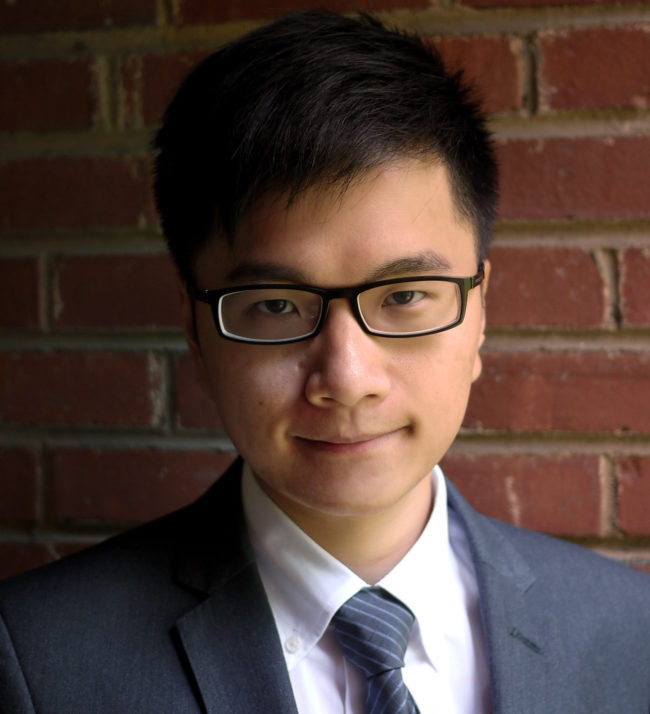 Congratulations to our Call for Scores Grand Prize Winner, Kai-Young Chan, from Hong Kong! His piece "Jo-Ha-Kyu" will be featured throughout our 2017-2017 season. We are really excited to share our first performance of this piece with you all at our Call for Scores concert on Saturday, November 11th in New York City!
—
Kai-Young Chan assimilates various Asian cultural traditions into his music, and he is particularly drawn to the musicality of Chinese literature expressed through the tonal Cantonese language. His music is performed across the continents by the Pittsburgh Symphony Orchestra, Albany Symphony, Hong Kong Philharmonic Orchestra, PRISM Quartet, Daedalus Quartet, Mivos Quartet, and International Ensemble Modern Academy, among other prominent performers. His selected works are released on Ablaze Records, PARMA Recordings, and Innova Recordings, and scores published by Edition Peters (London) and Central Conservatory of Music Press (Beijing).
—
Chan's music is presented on such international stages as ISCM World Music Days, International Rostrum of Composers, International Forum of New Music Manuel Enriquez, Valencia International Performance Academy and Festival, soundSCAPE, Internationalen Ferienkurse Darmstadt and Vocal Espoo. He is also part of the first artist delegation of the American Composers Forum to the Havana Festival for Contemporary Music in Cuba, a historic tour documented by the National Public Radio. After earning his Ph.D. in Music Composition with the Benjamin Franklin Fellowship at the University of Pennsylvania, where studied with Jay Reise, James Primosch, and Anna Weesner, he joined the music faculty of the Chinese University of Hong Kong.
http://www.chankaiyoung.com/

August 16, 2017: Over 180 pieces from over 5 continents! Thank you for spreading the word!
Posted by: Emissary Quartet
Thank you for all the Call for Scores submissions and for spreading the word about our project! We received over 180 pieces from composers from 5 continents!! Be on the lookout as we announce the top 3 that will be performed and recorded professionally this coming fall. We're very excited to share new music with you all!
Overview
Emissary Quartet seeks funding for performances and studio recordings of three winning works from our currently running Call for Scores, as part of our ongoing efforts to develop the flute quartet repertoire.
We founded Emissary Quartet because we believe the creative possibilities of flute quartet are unexplored and underdeveloped. The ensemble has been relegated to students and amateurs, primarily because the available repertoire is small and lacks artistic depth. There is little incentive for composers to make significant new contributions; opportunities for complex music to reach broad audiences are limited. Emissary Quartet's mission is to build the flute quartet repertoire and raise performance standards for the ensemble. We aim to make a lasting contribution for flute ensembles around the world and bring the flute quartet to a new level of prominence as a serious chamber ensemble.
We are eager to work with composers to imagine new ways that four flutists can play together. Our Call for Scores launched in December 2016 and runs until May 2017. The performances and recordings of the winning works will take place in Boston in October or November 2017. As a long-distance ensemble, we operate on a tour-based model: we self-produce public concerts in each city we visit and create educational workshops with local presenting partners. We are currently finalizing venues, dates, and partners. Freely available studio recordings and online advocacy of all three works will enable them to reach a larger audience, including other flute ensembles seeking new repertoire. The grand prize work will be featured throughout our 2017-2018 season in concerts and workshops. Longer term, the Call for Scores fosters our relationships with composers, leading to future commissions and collaborations.
Emissary Quartet's performances and recordings empower composers to imagine radically new sound worlds. This season we premiered a commissioned work by Annika Socolofsky with support from the Fromm Foundation, and created an innovative video recording with four/ten media. In past seasons, we worked with Peter Kramer to arrange his trio Wedge for quartet. Written as an aleatoric micro-canon, the piece became the basis for a workshop on extended techniques for the Suzuki Association of Utah and the Utah Flute Association, followed by a performance in which 20 flutists ages 6 to 60 joined us for a large-ensemble version of Wedge.
Emissary Quartet has established a national reputation which enables us to disseminate new works on a large scale. We were the only flute ensemble chosen to compete in the live quarterfinal round of the 2016 Fischoff Chamber Music Competition, and performed at the 2016 National Flute Convention in San Diego. This February, we will present a full recital and workshop at the Mid-Atlantic Flute Convention in Washington, D.C. Our YouTube videos have over 29,000 views and serve as a reference for flute quartets around the world. On our website, flutists can find free scores of Wedge and our own arrangement of a Renaissance organ work. Support from NewMusicUSA will enable us to advocate for these new additions to the flute quartet repertoire to the fullest extent possible.